Group Dog Walking: Private Lands, Beaches, & Trails
Tailored Dog Walks: From Natural Terrains to Urban Streetscapes
Wolf in Winter designs adventures as unique as your canine. Whether it's the freedom of open landscapes or the rhythm of Sidney's streets, our 2-3 hour excursions are ready. Our plush minivans serve Sidney, North, and Central Saanich, rolling out two distinct walks daily, five days a week.
Benefits:
Diverse Environments: Choose between rustic terrains or vibrant urban paths.
Wellness & Joy: Boost your pet's physical health, mood, and social interactions.
Expert Handling: Offering both on and off-leash walks, on our private acreage, guided by seasoned professionals.
Value: Premium experiences from $35 per dog
Explore further: Adventure Walks for the spirited, and Urban Walks for the city-loving canine. Discover the best journey for your pup!
Adventure Walks: For the Energetic and Curious Canine
Calling all free spirits and their playful pups! Adventure Walks are perfect for dogs with energy to burn and a zest for exploration.
What to Expect:
Dynamic, engaging, and long-lasting walks on private lands, beaches, and trails.
Professional handlers leading each adventure, ensuring both fun and safety.
Plenty of exercise, playtime, and opportunities to mingle with furry friends.
On/off-leash walks based on handler's discretion.
Adventure awaits your pup! Reach out to secure a spot for a thrill-filled experience.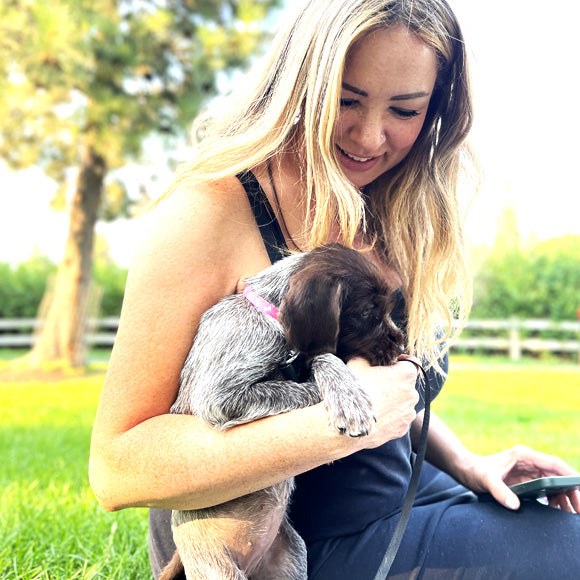 Urban Walks: Elegant Strolls for the Urbanite Pooch
For the sophisticated dog-about-town, our Urban Walks provide a refined experience tailored to the city-dwelling canine.
What to Expect:
Calm, leisurely walks through scenic urban landscapes.
Carefully selected routes that avoid excessive noise or hustle, perfect for a serene experience.
Handlers trained to cater to the unique needs of urban dogs.
Opportunities for gentle socialization and easy-paced play.
Elevate your pup's city life. Contact us today for a classy canine promenade.