What a great idea!
The Wolf In Winter dog treat pouch is designed for dog owners by dog owners. Every inch of this treat bag is optimized for space; it easily allows you to carry and organize all of your dog's treats and supplies. Grab it and go!
No fumbling around, just reach through the stretchy Split-Top© opening and grab a treat. Exterior pockets and interior dividers provide room to store everything you need including leashes, phones, keys, treats, toys & more.
• Access treats quickly with neoprene split-top opening
• Convenient waste bag dispenser
• Multiple storage pockets
• Easy to Clean, justt pull the brigthly colored liner inside out and wipe clean!
Our Patented design provides Fast Treat Access instantly, Every-time. Treats won't fall out.
Our own specially designed stretchy neoprene split-top opening makes treating quick and effortless - just reach in and grab a treat for your K9 friend.

Is your dog reactive? Then you know how helpful having treats available ALL the time is. As professional dog walkers and dog owners ourselves, we know how important holding a dogs attention, and quick reward is during dog training. Our training pouch lets you to treat your pet while maintaining eye-contact to reward your pup for excellent results and a closer relationship with your best friend.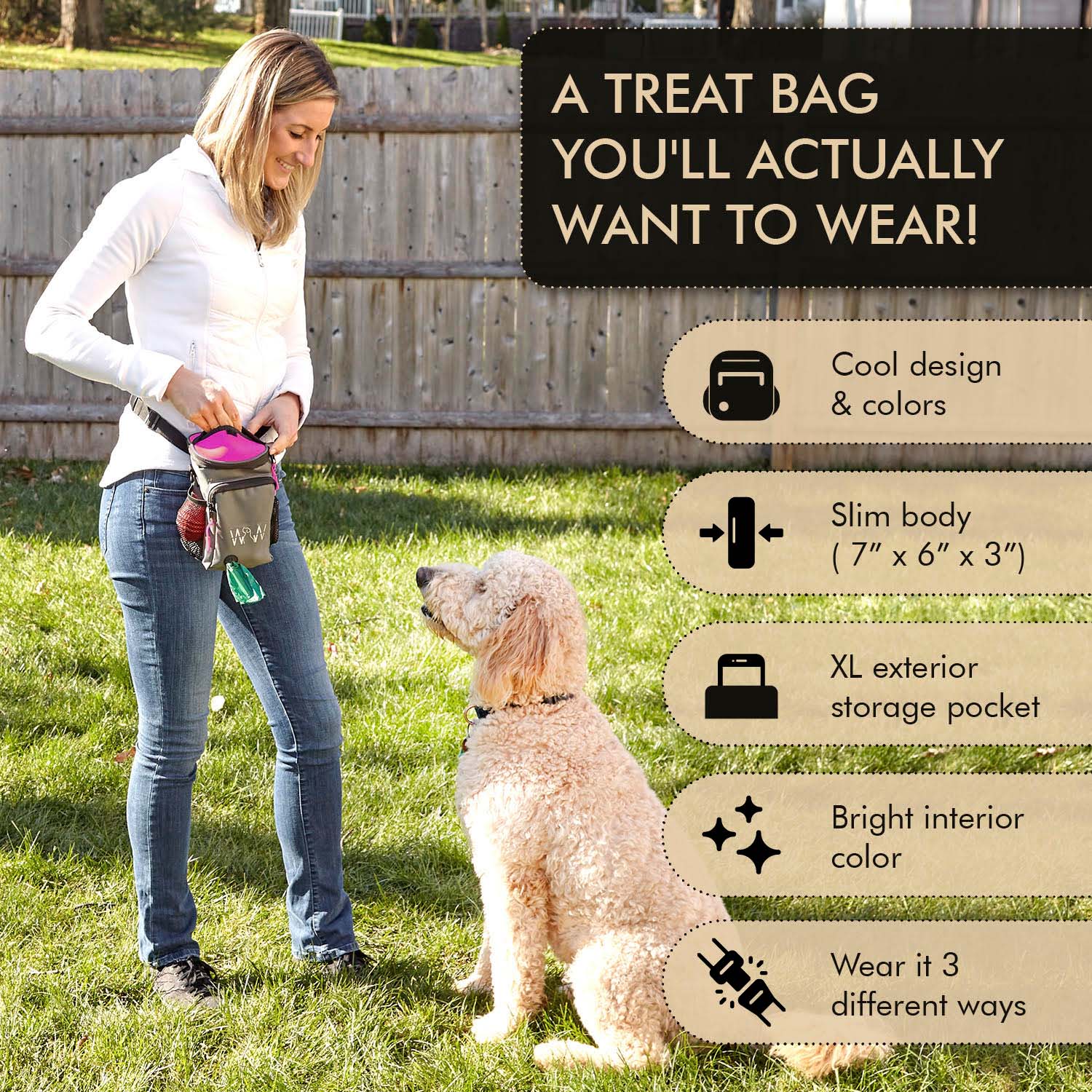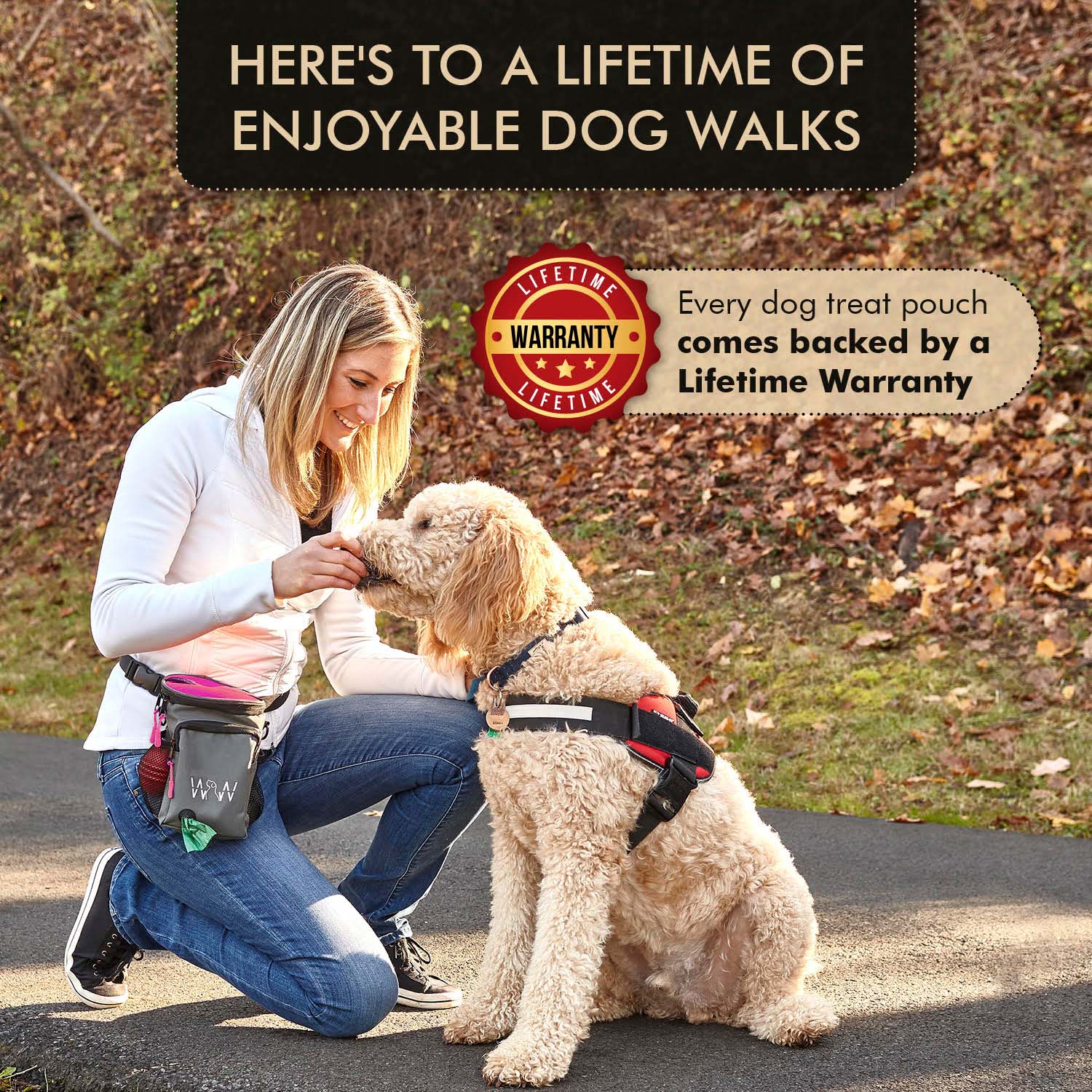 Lifetime Manufacturers Warranty
All our dog walking bags are made of quality, durable materials that are highly resistant to water and stains, easy to clean, and built to last. We offer a lifetime warranty against manufacturers defects. (normal wear and tear does not apply)